FAQs

Inline Financial, LLC
MB#0946762 | NMLS#1710409
Refinancing Options: Veteran loans, FHA loans, Conventional, and other Refinancing Options.
Phone: 888-976-7688
Email: jneafus@azifc.com
Hours of Operation
Monday – Friday: 9:00am – 6:00pm & Saturday: 10:00am-2:00pm (MST)
---
Service Area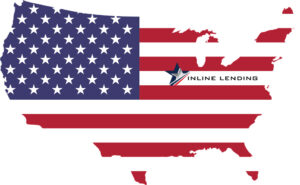 California, Texas, Arizona, Colorado, Oregon, Washington, Georgia, Indiana, Tennessee, & Virginia.
More states coming this year to better serve you!
---
Why did I receive a Home Loan Refinancing Mailer? 
We try to do our best to reach out to you with a special mailer 90 days in advance to assist in locking in a solid interest rate and to help you prepare and plan for your refinance. The planning and combined efforts pay off with happy homeowners who save money.
---
What if I Didn't Receive a Refinancing Mailer & Want to Apply? 
No problem, complete and submit the online application without the mailer reference ID, or call (888) 976-7688.
---
Refinancing Form Application Instructions
Please download and complete the required information at https://inlinelending.com/apply. Once complete, save, upload the form, and submit the online application with the mailer reference ID.
---
What's Next?
Once completed, one of our loan officers will reach out and contact you as soon as possible.
---
Send to a Family Member or Friend
If you have a family member or friend looking to refinance or would like to apply later, share, save, or email this link below to apply in the future.
---
Free Assistance
You may also contact us directly during normal business hours by calling (888) 976-7688 or by sending us a message on our contact page.  You may also send documents, questions, and other requests electronically to jneafus@azifc.com and one of our loan experts will get back to you as soon as possible.
---
Apply Now